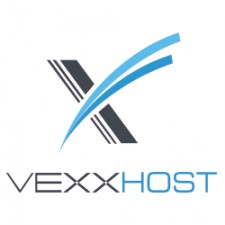 The rapidly growing web hosting company is now offering an upgraded platform, a redesigned website, convenient billing options, and four new services to give businesses of all sizes access to reliable, lightning-fast cloud computing solutions.
Online, March 3, 2015 (Newswire.com) - VEXXHOST, a leading cloud hosting provider, today launched an improved platform run on all-new Dell Enterprise hardware. The upgrade also includes a redesigned website, expanded billing options, and a suite of new business solutions: cloud networks, cloud load balancers, cloud object storage, and cloud DNS. These new offerings reflect VEXXHOST's commitment to serving the needs of its expanding customer base.
"We are excited to launch our state-of-the-art cloud hosting platform and extended services," says VEXXHOST CEO Mohammed Naser. "As the scope and complexity of cloud hosting expands, businesses need a reliable partner to keep their cloud infrastructure running quickly and smoothly. Now VEXXHOST can provide our clients with more solutions than ever."
VEXXHOST updated its hardware to Dell's latest R630 servers, powered by solid-state storage hard drives. The company also updated its OpenStack operating system to the latest Juno release and reconfigured the control panel / management portal to become easier to use and more intuitive.
VEXXHOST is now offering four new cloud services:
1. Cloud networks: Based on OpenStack's Neutron networking service, the cloud network service creates secure single-tenant networks with complete control over network topology and architecture. These private and isolated networks can be easily interconnected, with floating IP addresses available.
2. Cloud load balancers: Maintaining 24/7 server availability is a breeze with VEXXHOST's cloud load balancing service. From an easy-to-use API, clients can create pools of servers and perform health checks to ensure consistent performance. The service includes a dedicated IP address and HTTP, HTTPs, and TCP support.
3. Cloud object storage: From the straightforward CloudConsole control panel, clients can store and retrieve any amount of data from anywhere on the Internet, paying for only the storage used with no minimum fees or setup costs. This scalable storage solution is durable, reliable, secure, and cost-effective.
4. Cloud DNS: Using the OpenStack Designate project, VEXXHOST has created a simplified DNS platform that minimizes the manual work required. The constantly monitored service is fast and reliable, and the interface is easy to use.
All of VEXXHOST's cloud-based services have guaranteed high availability backed by a service level agreement that ensures reliability. VEXXHOST is powered by OpenStack, the leading open source cloud operating system, and is a corporate sponsor of the OpenStack Foundation. The partnership goes back many years; in fact, VEXXHOST was the first Canadian company on the OpenStack Marketplace.
"Companies building on OpenStack are bringing product enhancements and a refined user experience to customers at an accelerating pace," says Jonathan Bryce, executive director of the OpenStack Foundation. "The ability to innovate within the OpenStack platform is a key element of its value to vendors and users alike, and we're happy that VEXXHOST has leveraged their in-depth engagement with the OpenStack community to deliver products and services that meet the needs of their customers."
With customer needs in mind, VEXXHOST also recently added two new billing options: credit billing, which allows customers to prepay with PayPal, and recurring billing, which allows customers to keep a credit card on file for automatic monthly charges.
Never content to stop innovating, VEXXHOST is hard at work developing even more cloud solutions, which will be announced in the near future.
"Our new platform and expanded services enable us to offer reliable, simple cloud solutions for businesses of all sizes," offers Naser. "Contact us to see how we can fulfill your networking and website needs."
To learn more about the new platform and cloud computing services from VEXXHOST, visit www.vexxhost.com.
About VEXXHOST
VEXXHOST, Inc., was founded in 2006 to provide online hosting services. Since then, the company has grown to become one of the largest technology leaders in the hosting industry, offering the latest cloud-based services to thousands of customers. Customers range from small businesses to governments, in more than 150 different countries worldwide.
Source URL: http://prweb.com/releases/2015/03/prweb12555470.htm
Share: